For experienced homeowners, you know that even a fraction of a percent in your home loan can mean hundreds of dollars in the difference of your annual payment, and possibly even amount to thousands of dollars in the life of your loan.
So here's some good news: after surveying lenders across the country, mortgage buyer Freddie Mac has announced a fall in mortgage interest rates. Averages for a 30-year fixed-rate loan are around 3.71%, while a 15-year fixed-rate loan is seeing an average of 2.96%.

With mortgage rates falling into historic lows, what does this mean for you?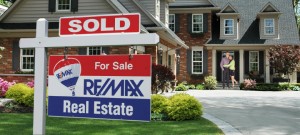 It means that if you were on the fence about buying a home, now is the time to get off the fence and jump on the homeowner bandwagon! With so much uncertainly in the world, there is no telling when rates will reach these lows again, so if you are looking for an incentive to purchase a home, consider this news your motivation!
Here's a real life scenario: A $300,000 home with a 30-year fixed-rate mortgage at 4.5% will have a payment of $1520 month, while the same exact house with a 3.71% rate will only pay $1383 a month! What could you use with an extra $137 a month??
The flip side of lower rates can also mean that inventory is lower. This is where you need an experienced REALTOR® by your side. As your real estate agent, I will design a home search based on your family's wants and needs, and I will be watching the market waiting for the perfect home to come available. I have the experience to move fast and secure the property of your dreams. So if you are thinking about purchasing your first home, or looking to sell your current home and move, call my office today. I would love to speak with you more about this exciting news! Just Call Thor 678-283-6765