What Are the Advantages of Working with a Real Estate Agent vs. FSBO?
Trying to sell your home on your own can be a very tough thing to do in today's market. Even though the current housing market is selling well, if you sell it by yourself, you will have to answer all the calls, make all the appointments, do all of the showings, and all of the paperwork by yourself. And if you don't get offers right away, you will need to continue to do this (and more) for months and months.
So, ask yourself: should you hire a real estate agent to help you, or should you sell your home "For Sale by Owner"? Many questions will come to mind:
When should you list your home? When is the best time?
How should you market your home?
What price should you list it for?
Will that price be too high, or too low?
What would you need to do prepare your home to be sold?
How will you coordinate the showings and appointments?
Are you a good negotiator?
Do you feel comfortable showing people your home, by yourself?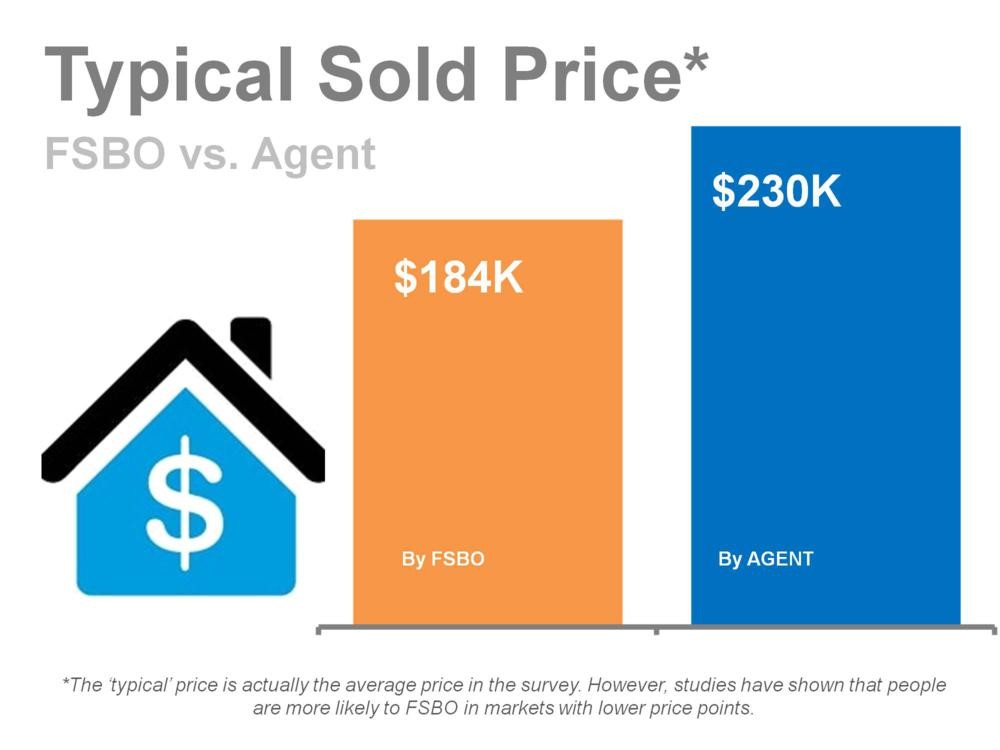 Many people believe that placing their home on the market "FSBO" will save them time and money, and consider the process of selling a home to be a simple one. In reality, they will need to do a lot to prepare their home to be sold, such as staging, packing up personal items, deep cleaning, minor repairs, and many other challenges. Ultimately, because of these challenges, most sellers end up hiring an agent.
Here's something you may not realize: selling your home by yourself, can actually bring in LESS potential earnings! (In fact, it's as much as 20-30% less!) Why? Because an experienced real estate agent is an expert. It's their job to know the market value, and how to make the most of it when it's time to sell.
Although an agent may not know your home like you do, they know how to compare other homes in the area to your home for strategic pricing, listing and negotiating. An agent will be helpful in the offer process and in the closing procedures, that would be difficult to do by yourself.
If you are worried about the sale of your home, talk with Thor Goricki about how to be involved in the process. Let Thor know about your timeline and expectations. Be clear about your communication preferences (email, text, calls) and tell him what you prefer. Ultimately, Thor Goricki wants you to be satisfied with your home selling experience!
If you need to buy or sell a home in Metro Atlanta, using an agent like Thor Goricki is a smart decision. Call Thor to buy or sell your home in the Metro Atlanta area.678-283-6765